Working as a vet in the United Kingdom
The United Kingdom opens its doors to excellent job opportunities for veterinarians, allowing for both professional and personal development. These opportunities are reflected in highly favorable economic and working conditions, a clinical standard in the field of veterinary medicine that sets global benchmarks, in addition to the exciting possibility of immersing oneself in a new culture and enhancing your English language skills. Here, we present the steps to follow to ensure that you find the right job in the United Kingdom:
At VeterinaryTalent, we assist you throughout the entire process, from start to finish, in a 100% cost-free process for you
Personal interview

After registering with Veterinary Talent, we will schedule a phone or video conference interview at one of the time slots you have indicated. During this interview, we will get to know each other better, address any questions you may have, explore the characteristics of the most suitable job positions for you, and discuss ways to enhance your employability. All of this is done without any commitment; we will never send your resume until we have spoken with you and you have authorized us to work on your behalf. Below, you'll find a link to an article that will help you write a CV tailored to the United Kingdom.

Why is Veterinary Talent a free service?





English language exam

To be able to register for the first time with the Royal College of Veterinary Surgeons (RCVS), you must attain an advanced level of English proficiency through one of the following two exams:

1) International English Language Testing System (IELTS).
2) Occupational English Test (OET).

Here is a detailed article in which you can assess your English proficiency level, as well as all the necessary information about both exams, and resources to prepare for them:

English language requirements to register with the RCVS
Acronyms in veterinary medicine
Colloquial and courtesy expressions in the veterinary consulting room



Registering with the RCVS

Veterinarians licensed in Europe have their degree recognized to work freely as veterinarians in the United Kingdom once they have passed the English language exam, with the exception of those veterinarians who have graduated from faculties that are not accredited by the EEAVE. These veterinarians need to pass certain additional exams to become members of the professional body and practice as veterinarians in the United Kingdom.

Registering with the RCVS for european vets



Accepting a job offer

At Veterinary Talent, we will strive to arrange interviews for positions in clinics and hospitals that best match your profile, and where we believe you can continue to develop optimally. Once you have offers, you can accept the one that seems most suitable to you. We will be happy to guide you if you wish, but the decision is entirely yours.

How to write a good curriculum vitae




Applying for the visa

The veterinary profession is among the categories eligible to apply for the 'Skill Worker Visa.' The visa application process is relatively straightforward once you have secured a job offer and is conducted in collaboration with your employer. The visa is valid for up to 5 years, with the possibility of extending it after that period or applying for permanent residency. The cost of the visa may be fully or partially covered by the employer. For more information, you can visit the official page dedicated to this topic at the following link.

Skilled Worker Visa



Starting a new life

Now you have everything ready to begin a new chapter and an exciting adventure. Don't forget that Veterinary Talent will be here for anything you need in this new stage of your life. We wish you all the best!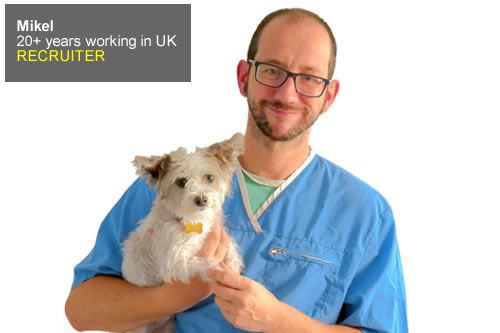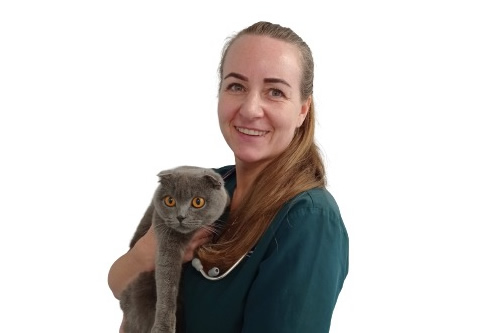 Agata Osenko
UAE and UK recruiter