A team with experience in both Spain and the United Kingdom
VeterinaryTalent is an agency specialized in the recruitment of veterinary talent for more than 1500 clinics in the United Kingdom and Ireland.

Our mission is to facilitate the connection between talented veterinary professionals and excellent job opportunities, while also assisting veterinary clinics in finding ideal candidates to meet their staffing needs.

We have a team of personnel selection experts who possess in-depth knowledge of the veterinary sector. We are committed to providing high-quality candidates to our clients. We work closely with both candidates and clinics, ensuring that the hiring process is seamless, from the initial contact to placement and beyond.
94%
We have a 94% success rate in our placements.
+1500
veterinary practices in the UK and Ireland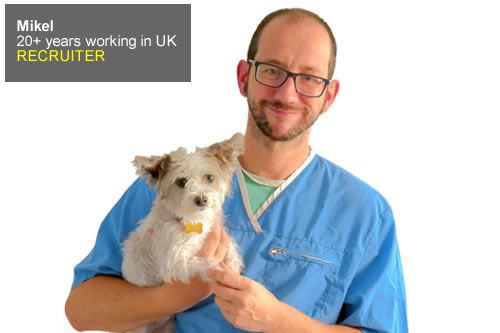 Mikel Arrese
Founder
20 years of experience in the UK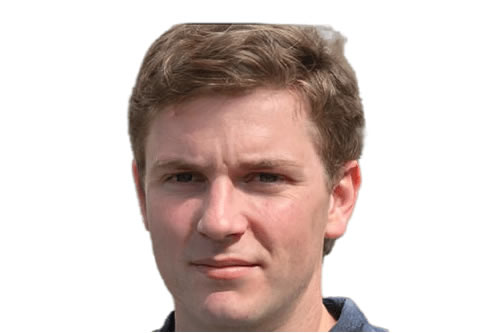 Alexandre Mora
Co Founder
Searching for the best opportunities for you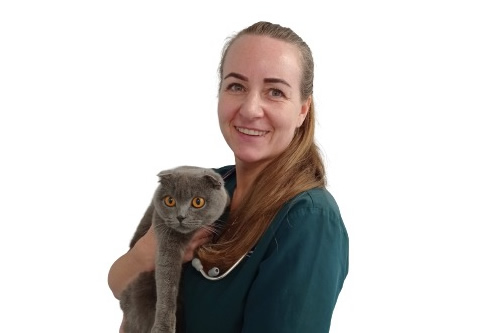 Agata Osenko
UAE and UK recruiter
Expanding rapidly worldwide.
Why choose VeterinaryTalent?
Specialised expertise: At VeterinaryTalent, we focus exclusively on the selection of veterinary personnel. Our team of recruiters has years of experience in the veterinary sector in the UK and Ireland, and we are well positioned to understand the needs of both candidates and clients.

Extensive network: Our extensive network of veterinary professionals and veterinary clinics means that we have access to a wide range of job opportunities and candidates with a variety of skills and experience.

Servicio personalizado y gratuito: We offer a personalised service to both candidates and clients, tailoring our recruitment solutions to meet individual needs and requirements. Additionally, we provide additional benefits such as:

-We cover the costs of the English language exam (IELTS or OET)

-We provide less experienced veterinarians with the opportunity to spend a day practicing basic surgeries (ovariohysterectomies and castrations) at a shelter we collaborate with in the Barcelona area (Spain).

On-going support: We provide on-going support to our candidates and practices, striving to ensure the success of our placements and that our candidates meet our clients' expectations.
How do we work?
At Veterinary Talent, we take pride in our comprehensive hiring process, designed to be efficient, streamlined, and effective. These are the steps:

Initial consultation: When you first get in touch with us, we explain you all the advantages of partnering with Veterinary Talent and offer you a commitment-free interview.

Personal interview: We conduct a personal interview with you to get to know you thoroughly, understand your skills, address all your questions, and learn about your professional goals. Additionally, we provide you with clear details about the requirements for working in the United Kingdom and Ireland, including the required English language proficiency level. With all this information, you can decide if you want to take the step of working in another country.

Interviews with Suitable Practices: 'If you decide to take the step, once you meet the requirements (English proficiency, etc.), we arrange interviews with clinics that we believe align with your skills and aspirations. Our aim is to help you find the perfect place to advance your career.

Placement: Once you have accepted an offer, we work closely with both the clinics and you to facilitate a satisfactory placement, providing ongoing support and guidance as needed, ensuring a successful transition.

At Veterinary Talent, we are committed to providing high-quality service to both candidates and practices. Contact us today for more information on how we can help you achieve your professional goals.