Working as a vet in Ireland
When we talk about Ireland (or Éire) in this article, we are specifically discussing the Republic of Ireland. The name "Ireland" also refers to the entire island, which is formed by Northern Ireland (with Belfast as its capital), a part of the United Kingdom and occupies about 1/6 of the island's area, and Ireland (with Dublin as its capital), which is an independent state belonging to the EU and comprises most of the island. About 5 million people live in Ireland, and it's well connected to Europe with its 5 international airports (Dublin, Cork, Shannon, Kerry, and Knock). Its population per square km is about 4 times less than that in the UK, with many rural areas, necessitating a significant number of large animal and equine vets, as well as small animal ones.

As a relatively small country, the absolute number of vets needed is logically lower compared to the United Kingdom, and it might take a bit more time to find a job there. However, there is still a need for vets, and the working conditions are generally very good, with high clinical standards. There are no visa restrictions for vets from the EU, but there is a need to pass a formal English exam (more information below).

Here, we present the steps to follow to ensure that you find the right job in Ireland:
At VeterinaryTalent, we assist you throughout the entire process, from start to finish, in a 100% cost-free process for you
Personal interview

After registering with Veterinary Talent, we will schedule a phone or video conference interview at one of the time slots you have indicated. During this interview, we will get to know each other better, address any questions you may have, explore the characteristics of the most suitable job positions for you, and discuss ways to enhance your employability. All of this is done without any commitment; we will never send your resume until we have spoken with you and you have authorized us to work on your behalf. Below, you'll find a link to an article that will help you write a CV tailored to Ireland.

Why is Veterinary Talent a free service?





English language exam

Applicants who did not study veterinary medicine in Ireland or in the United Kingdom, must undergo a mandatory language assessment. As part of your application, you will be asked to provide evidence of your English language proficiency. An overall band score of 7 on the International English Language Testing System (IELTS) Academic English Test, or an equivalent language proficiency test, is necessary. We have confirmation from the VCI that a C1 on the Common European Framework of Reference Scale (CEFR) will also be accepted. We recommend contacting the test provider before taking other exams to ensure that the results will be equivalent to the Academic IELTS, and we will update the list of accepted exams and grades needed as we receive more information.

English language requirements to register with the RCVS
Acronyms in veterinary medicine
Colloquial and courtesy expressions in the veterinary consulting room



Registering with the Veterinary Council of Ireland

You need to register with the Veterinary Council of Ireland (VCI) to work as a vet in Ireland. The qualifications awarded in the EU member states will be automatically recognized for registration. Information about the registration process can be found in this link:

How to register with the Veterinary Council of Ireland?



Accepting a job offer

At Veterinary Talent, we will strive to arrange interviews for positions in clinics and hospitals that best match your profile, and where we believe you can continue to develop optimally. Once you have offers, you can accept the one that seems most suitable to you. We will be happy to guide you if you wish, but the decision is entirely yours.

How to write your curriculum vitae for the United Kingdom





Starting a new life

Now you have everything ready to begin a new chapter and an exciting adventure. Don't forget that Veterinary Talent will be here for anything you need in this new stage of your life. We wish you all the best!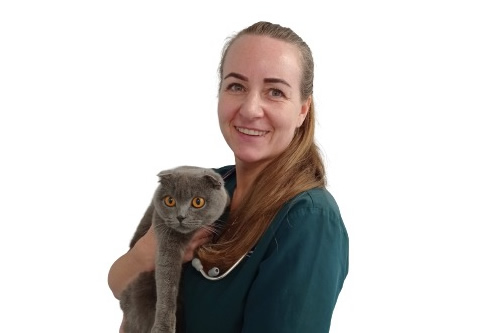 Agata Osenko
UAE and UK recruiter