Colloquial and courtesy expressions in the veterinary consulting room
Blog
0
more than 3 days
Communication with the client in the veterinary practice is of the utmost importance when working in the UK. We must not forget that complaints against veterinarians are taken very seriously by the RCVS, which can warn us or temporarily suspend us if it considers that the client is right and that we have not acted appropriately. These actions by the RCVS are actually very beneficial, as maintain the good quality of service and the good reputation of veterinarians within the British society. The vast majority of these complaints are caused by communication problems with the client, so it is very important to understand some courtesy treatment and colloquial expressions that will help us communicate with the client and understand what is the problem with the pet.
Greeting, smiling, shaking hands, apologising, asking permission, or thanking are aspects that are more important in the United Kingdom than in some othercountries. For example, you should not ask for things (from a nurse, from an owner) without ending the sentence with a "Please". In addition, these requests must be made in the conditional and not in the imperative, that is, "Could you turn the anaesthesia machine off please?" instead of "Turn the anaesthesia machine off please". And of course, end with a "Thanks" (or thank you, or thank you so much) when they have done us that favor or helped us in something. In case you are not so used to the constant use of the words "Please" and "Thank you", or to greeting and smiling more often, then you must adapt to the UK so as not to give an impression image of excessive seriousness or even antipathy.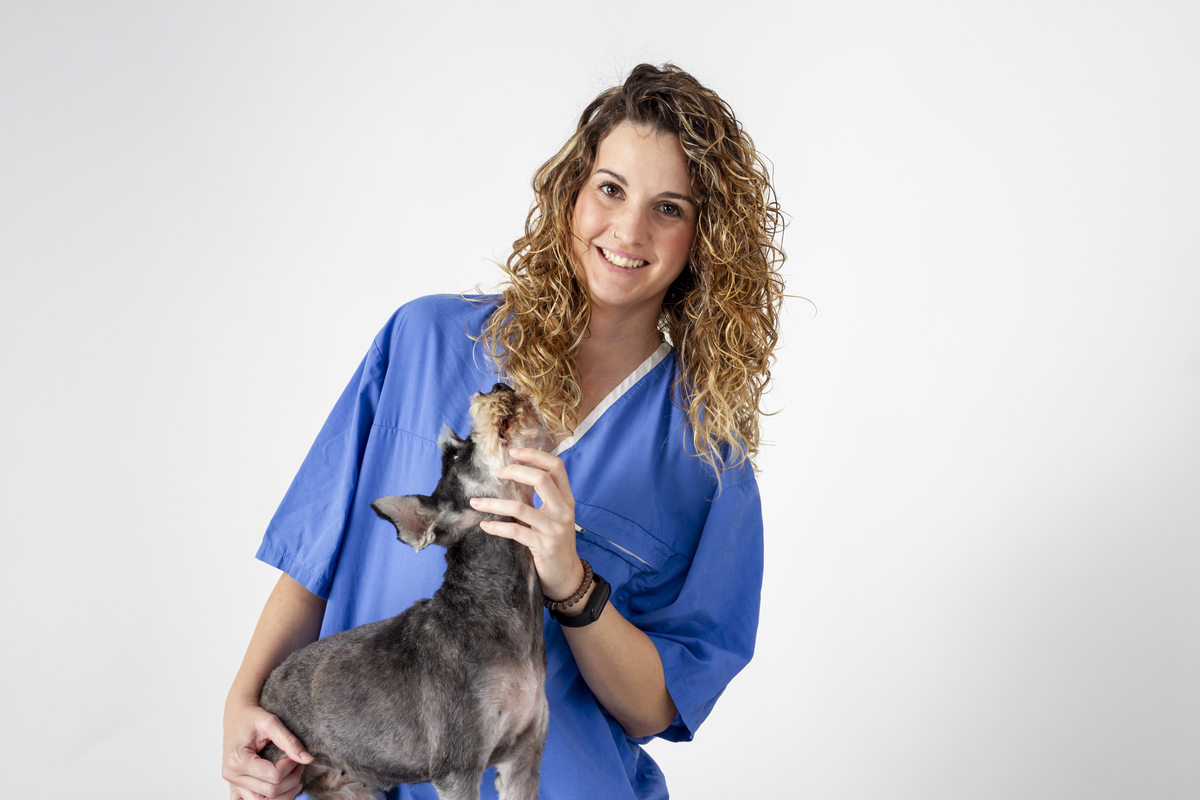 In the British veterinary culture, it never hurts to ask for things conditionally, use the words "please" and "thank you", and smile. You should always refer to the pet by its name and use "he/she" instead of "it"

It is also important that we address our clients by their title followed by their last name, unless the client asks us to call them by their first name.
TITLES THAT YOU SHOULD USE WITH YOUR CLIENTS
---
     - Mr (Mister): for an adult man, single or married,
    - Mrs (pronounced misizz): married woman
    - Miss: young, single woman
    - Ms (pronunciado mizz): woman, but we are not sure of her marital status or she prefers to be addressed in this way.
    - Dr (Doctor): it can be a medical doctor or physician, a veterinarian, a dentist or a person holding a PhD.
---
Generally, when starting working in the UK, we will mainly use the titles Mr and Ms, which allow us to address our clients without the need to know their marital status, their age or their academic training. On many occasions, it is the receptionist or the nurse who will tell us what treatment we should give to a particular client, for example when they tell us "Mrs Taylor is waiting for you in consult 2". It is also important that we do NOT address the pet with an "it"; we should speak of it as "he/she" and we should call it by its name at least one time during the consultation. A good way to start a consultation would be: "What does it seem to be the problem with Ruby, Mrs Taylor? ". ".
The way of perceiving physical contact is also different among cultures. This contact (like putting a hand over someone's shoulder when talking) is common in Mediterranean, Hispanic, African or Asian cultures, but not in other cultures. In English-speaking cultures it is highly valued not to invade the vital space of a person, even if that approach does not involve any physical contact. For this reason, it is important to respect these cultural differences and to know very well in which situations we can touch a client (usually when there is grief or extreme concern and we want to provide some comfort).
Colloquial terms and expressions in the communication with the client
Proper communication with the client (both to understand the client and to be understood by the client) requires familiarity with a series of terms and expressions that we must know and that we will develop below. Sometimes these terms and expressions are simply the translation of technical or scientific issues into more popular language.
Anatomy
---
The scruff of the neck
the dorsal aspect of the neck (nape)

Shoulder blade
scapula

Bum, bottom, rear end
anus

Hock
tarsus

Groin
inguinal region

Tummy, belly
abdomen

Armpit
axilla

Dew claw
first digit of the rear limb in the dog

Wrist
carpus

Windpipe
trachea

Small bowel, guts
small intestine

Large bowel
large intestine

Whiskers
vibrissae

Hip pelvis

Thigh bone
femur

Shinbone
tibia

Kneecap
patella

Willy, privates
penis

Pussy
cat. Also vagina, best not to use it

Spine, backbone
vertebral column

Spinal cord
medula spinalis
---
Digestive system
---
To drool, to dribble
sialorrhea (unintentional loss of saliva from the mouth)

Tartar, calculus
dental plaque

Fangs
canine teeth

Scale and polish
non-surgical periodontal therapy, deep dental cleaning

To burp
eructation

To retch
nausea

To have wind
flatulence

To be greedy
excessive appetite

To be a scavenger
animal with tendency to ingest foreign bodies

To be off his food
anorexia, hyporexia

Hiccups
singultus

To be constipated
dyschezia

Poo, poopy, motions, stools
faeces

To poop, number two
to defecate

Loose stools, soft faeces
diarrhoea

To have motion sickness
to suffer from dizziness (usually due to car or sea travel)

To have a pot belly, to be pot-bellied
to suffer from abdominal distension

To be picky/fussy with the food
to have selective appetite

To be sick*, to throw up, to bring something up, to puke
to vomit

*He has been sick
he has vomited

*He is sick
he is ill
---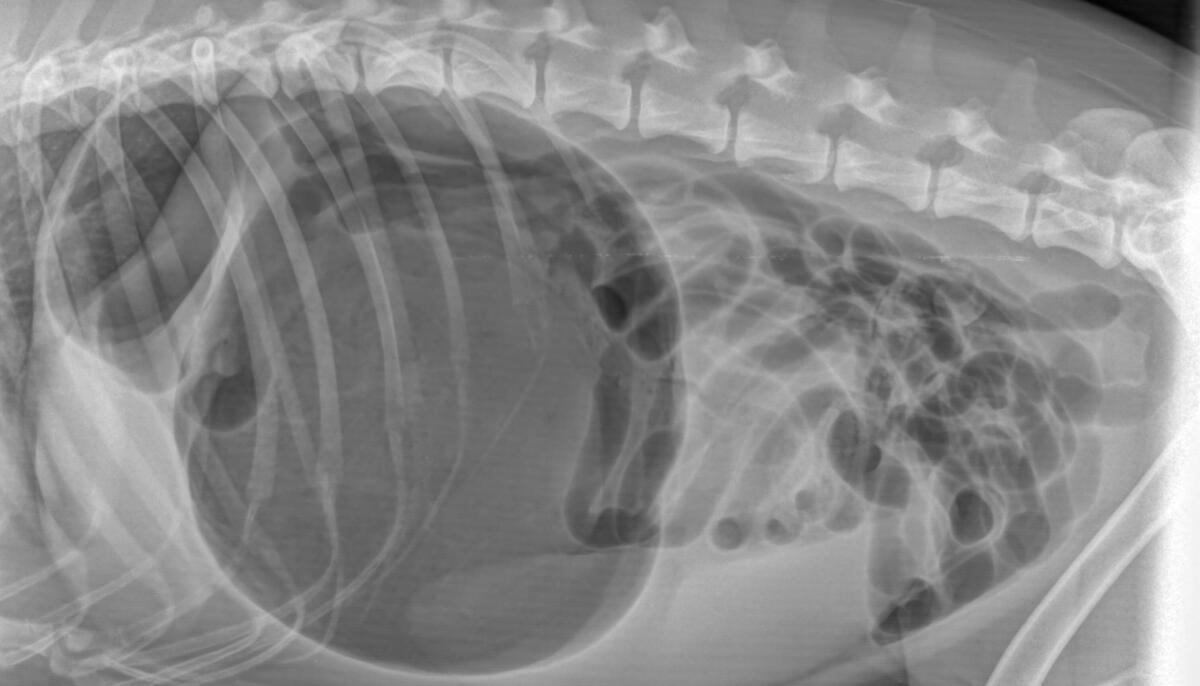 This dog´s owner called saying that his dor Tyson was restless, retching and trying to puke. He was asked to bring him to the clinic asap (as soon as possible)
Urogenital
---
To wee, to do wee-wee, to do number one
to urinate

Water infection
urinary infection

Kidney stones
nephroliths

Bladder stones
uroliths

Womb
uterus

womb infection
pyometra
---
Sistema respiratorio
---


Panting;
polypnoea

Snot
nasal mucus

Snout
muzzle, rostrum, nose


---
Neurology/musculoskeletal
---
Cross-eyed
someone suffering from strabismus

Seizures, fits
convulsions

Head tilt
torticollis

Wobbly
ataxic

To be limp
to be weak

To be aching
to be in pain

To limp
to be lame

To be off his/her legs
to be unable to stand itself

To be twitching
to suffer from involuntary muscle contractions

To have a sprain
to suffer from a torn ligament

To pull a muscle
to suffer from a muscle strain
---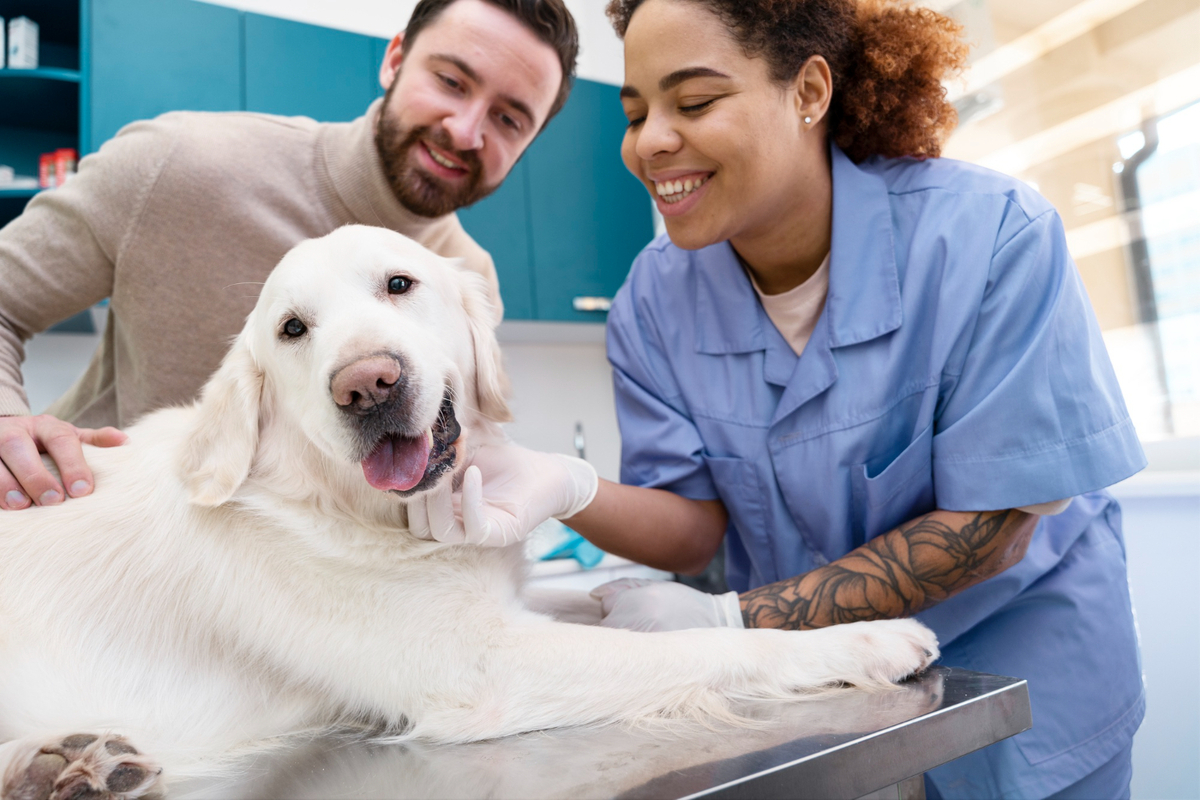 Good communication with the client is essen4al to develop our job properly and without complica4ons. When English is not our first language, it is important that we become familiar with terms and expressions used by owners. Do not be afraid of asking when something is not understood.(imagen from Freepik)


Skin, eyes, ears
---
Rash
dermatitis, skin eruption

Bald patches
alopecic foci

Ringworm
dermatophytosis, dermatomycosis

Groomers
canine "hairdressers"

Gunky eyes
sticky eyes (gunk, sleep0 rheum)

Scabs
crusts

Flaky skin
scaly and dried skin

Third eyelid
nictitating membrane

Mange
sarcoptic or demodectic skin infection

Overgrooming
trichotillomania

Eyesight
visual acuity

Eyelid
palpebra

Sleep
rheum

Wax (ear)
cerumen

To be itchy
to be pruritic

Lump, bump
mass, tumour

Dry eye
Keratoconjuntivitis sicca

Hot spot o wet eczema
pyotraumatic dermatitis, moist dermatitis

Weepy eyes/watery eyes
epiphora
---
Treatment
---
Jab
injectión

Booster
re-vaccination

Painkillers
analgesic drugs

Put to sleep (PTS), put down, let go
eutanasia
---
Health status/disease
---
Under the weather=off-colour=not himself
no se encuentra bien

Listless
apathetic

Restless
stressed, anxious

Sore
adjective-painful, inflamed name-ulcer

Tender
painful, reactive
---