How to register with the Veterinary Council of Ireland
Blog
0
more than 3 days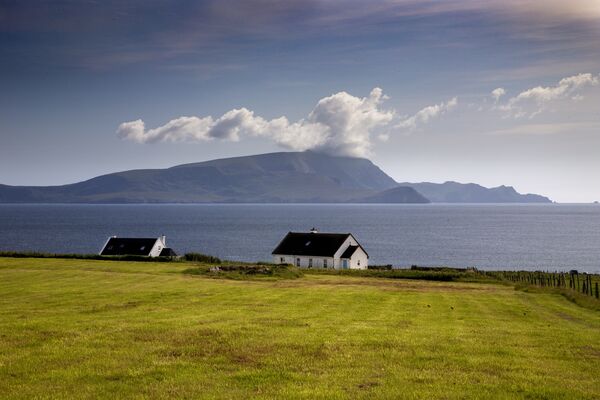 You need to register with the Veterinary Council of Ireland (VCI) to work as a vet in Ireland. The qualifications awarded in these places will be automatically recognized for registration:
Qualifications awarded in EU member states.
Qualifications awarded by universities accredited by the European Association of Establishments for Veterinary Education (EAEVE).
Qualifications awarded by universities in the United Kingdom.
Qualifications awarded after September 20, 2007, by universities accredited by the American Veterinary Medicine Association (AVMA), where the applicant can provide evidence of a passing score in the North American Veterinary Licensing Examination (NAVLE) in the USA and Canada.
Qualifications awarded by universities that hold full accreditation/approval status with the Australasian Veterinary Boards Council (AVBC) in Australia and New Zealand.
Registration Process
1-Complete a registration application form and create an online registration application account.
You will need to provide certified copies (and, if applicable, notarized copies including English translations) of the following documents:

Completed VP EU Form.
Academic Qualification - Notarized Copy of Degree (Original & Translated Copy).
Final Year Transcripts - Notarized Copy of Results (Original & Translated Copy).
Identification - Notarized Copy of ID page of Passport or Driver's License.
There are specialized companies in Ireland where you can have both the translation and notarization done.

More information here: Infographic - How to Certify Your Qualification
2-English Language Requirement
Applicants who did not study veterinary medicine in Ireland or in the United Kingdom, must undergo a mandatory language assessment. As part of your application, you will be asked to provide evidence of your English language proficiency. An overall band score of 7 on the International English Language Testing System (IELTS) Academic English Test, or an equivalent language proficiency test, is necessary. We have confirmation from the VCI that a C1 on the Common European Framework of Reference Scale (CEFR) will also be accepted. We recommend contacting the test provider before taking other exams to ensure that the results will be equivalent to the Academic IELTS, and we will update the list of accepted exams and grades needed as we receive more information.
3-Evidence of Good Professional Standing is Required
If the applicant for registration holds or has held registration as a veterinary practitioner in another country or jurisdiction with any licensing or registration veterinary practitioner body, the applicant needs to provide for each registration:
Details of such registration in another country or jurisdiction as a veterinary practitioner, including registration numbers where applicable.
Evidence of his or her good standing or current professional status held in relation to each registration(s) in another country or jurisdiction, in the form of formal certification or a letter addressed to the Veterinary Council from the relevant licensing or registration body, which is not older than three (3) months.

Registration Fees

1. First registration:
New graduate vets (in his/her year of graduation) - €250.

Non-new graduates - €620 for the first whole year (to register in the first quarter). Decreasing prices for each quarter (Q2 - €495, Q3 - €370, Q4 - €240).
2. Annual retention for registered vets:

Before 1 January €505.00.
After 1 January €606.00.
Registering Vets with Qualifications in Veterinary Medicine that are not recognized

If you hold a qualification not recognized by the Veterinary Council, you are not entitled to be registered or to practice veterinary medicine in Ireland. In this case, if you want to register, you need to have your qualifications assessed by the Council.
Upon assessment, the Council will decide whether that person is eligible or not for registration. They may determine that an applicant must sit and pass the Veterinary Council's registration examination in order to be deemed eligible for registration.
To apply to have your qualification assessed, please contact the office team by email at education@vci.ie. The fee payable for your veterinary medicine qualification to be assessed is €500.